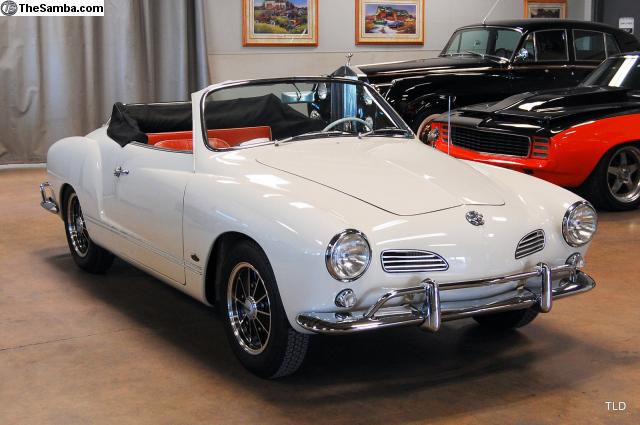 [WTB] Looking for a Ghia that might have been sold... Price: 1
I'm looking for a Karmann Ghia that might have been sold near Lake Havasu 10 to 15 years ago. It was my grandfather's car and might have been moved there after he died. It was a 1964, white, and convertible. The top and interior might have been new but I'm not 100% sure about that.

I had a lot of memories with that car. I just want to know what happened to it. I'm not looking to buy it unless it's for sale and I can afford it. I just want to know where it ended up.

Know someone who might have more information, might have bought it, owned it, sold it? Please pass this posting on to them.

The picture attached is NOT the car. This is what I remember it looking like with different wheels.
Advertiser information

Ad information

Location:
Ad placed:
Ad renewed:
Ad last edited:
Views:
Category:
Woodbridge, Virginia, USA Map it
Tue Mar 13, 2018 8:23 am
Mon Feb 11, 2019 9:05 am
Tue Aug 28, 2018 11:54 am
3011
Vehicles - Ghia

Watch this ad |
Watch this seller
Share:

---

Forum topic on Automobile transport/shipping information