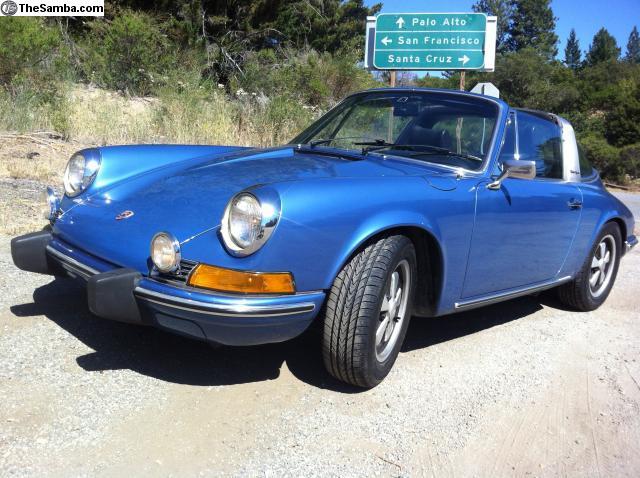 [WTB] 1973(.5) 911T Coupe wanted by enthusiast Price: 911
I am looking to buy a driver-condition 1973(.5) Porsche 911T Coupe.

Here's why you should consider me over the other 911 buyers: SELLER'S REMORSE. Yes, I admit it. I owned a nice numbers-matching 73.5T Targa in gemini blue met, TTG fog lights, etc etc. (the one in the photo), built the same year AND MONTH as I was born. SAY WHAT? Sold it a while ago after realizing how little time (and money) I have for the car (busy job, two kids, etc etc). Now I am realizing more and more that owning a long hood 911 might be my perfect retreat kind of hobby.
Has the train left the station in terms of affordability? Perhaps, perhaps not. I'm here to find out.
Advertiser information

Ad information

Advertiser:
Member since:

kp.sfo
June 16, 2011


Location:
Ad placed:
Ad renewed:
Ad last edited:
Views:
Category:
Payments accepted:
Los Altos, California, USA Map it
Fri Sep 07, 2018 10:22 pm
Tue Aug 13, 2019 9:05 pm
Thu May 30, 2019 1:06 pm
587
Vehicles - Porsche - 911/912/914
Cash



Watch this ad |
Watch this seller
Share:

---

Forum topic on Automobile transport/shipping information