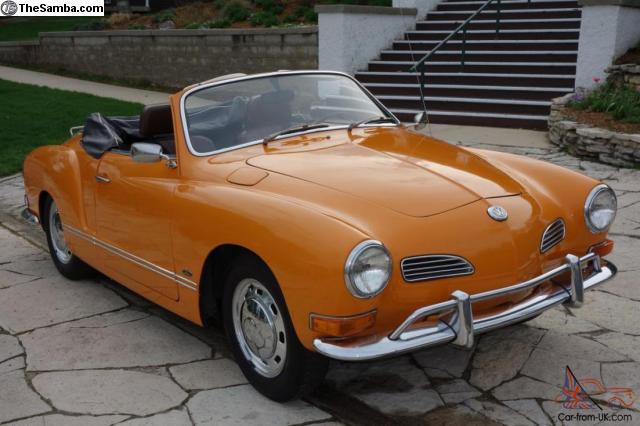 [WTB] Convertible Ghia in excellent condition Price: 20-27000
I've been looking for my convertible Ghia for awhile now and have had some close calls, but I thought I'd put it out there to see if someone is sitting on my DREAM combination :) (as i have seen some around that i missed before i was looking)
My dream is a '71 light orange with chocolate/tan interior. A close second is green! (like Kens in the ad already here)
Zero rust issues
4 wheel disc brakes
Upgraded suspension
Restored
Short shift gear change
Metal dash - even though they stopped in 68/9 but i just love them
I am flexible on the year, 73 is my birth year... but my favourites seem to be 68-71 (hard to explain why, it's just a thing)
Please, if you know someone with this Ghia, do ask them if they are ready to sell to me :)
Thank you all so much!
Advertiser information

Ad information

Advertiser:
Name:
Member since:

SonSon
Sonia Richter
July 16, 2019


Location:
Condition:
Ad placed:
Ad renewed:
Views:
Category:
Payments accepted:
Wanaka, New Zealand
1 - Excellent
Wed Jul 17, 2019 10:05 pm
Wed Jul 17, 2019 10:07 pm
1182
Vehicles - Ghia
Paypal
Bank wire transfer



Watch this ad |
Watch this seller
Share:

---

Forum topic on Automobile transport/shipping information