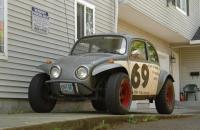 Posted: Wed Aug 01, 2018 8:58 am
Size: 969x633 Views: 36
Rating: Not rated

#69 Baja posted in old buggies post.
Armadillo1954
This is what I'm trying to accomplish, kind of a lower plainer look. I will add some lights and such and beef up everything, but this is what I like.

View other images:
From Armadillo1954



In 58-up Bug - Sedan
Search Forums for photo