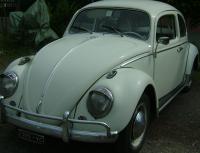 Posted: Mon Mar 19, 2007 5:00 am
Size: 979x751 Views: 2988
Rating: Not rated

My 1962 bug has stolen in Pise
cigliette
My dear 1962 bug has stolen in Pise, Italy, between 13 march and 16 march 2007. She is white, very original, no modification and conseved, with a knock on rear bumper. I'm desperately looking for her!
The serial number is 4804630, plate VC 73032. Please watch photo at
http://www.maggiolino.it/modules.php?mop=modload&a...mp;forum=5
Many thank's.

If you have any informations, send me a mail or call me at (0039) 3496742307
Many thank's.

View other images:
From cigliette



In Stolen VWs
Search Forums for photo