Now that the official plastic valve is NLA I ordered this neato brass valve from Samba seller PocketRocket, it arrived in two days in a nice Priority Mail box.

The van I was installing it into is an 85 tintop passenger van. The black plastic heater cover in the tintop interferes with the blue handle valve.

I ended up removing the blue coated handle, shortening it, and hammering it flat so it would stay entirely inside the heater box.



While the heater cover was removed, I also had to enlarge the circle to a "D". This was easy to do with my Dremel but you could drill a bunch of small holes and/or use a hacksaw etc. I just extended the top and bottom of the circle back to the seam (see photo below).



You could just enlarge the hole and use the blue handle unmodified, but if you have junk under your seat there may be interference when cargo shifts.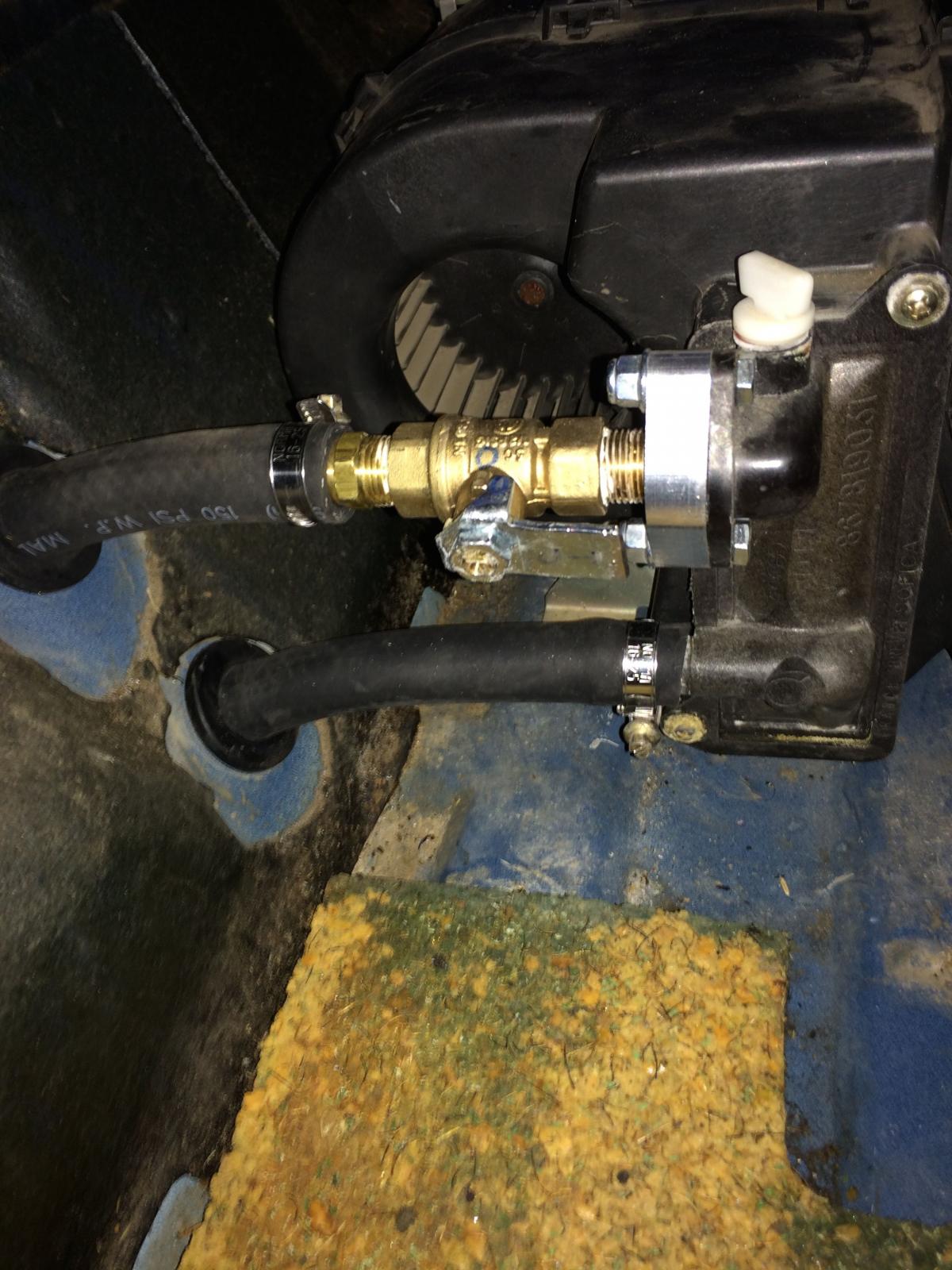 Also, easy way to remember which is open vs closed...point the handle towards the driver and you get heat. Point it down and heat stays away.