Inspired by a few folks here, I added reflective tape to my van to increase visibility:

To the slider and front doors to reflect when they're open. Also red tape to the corners of the RMW Twin Peaks bumper...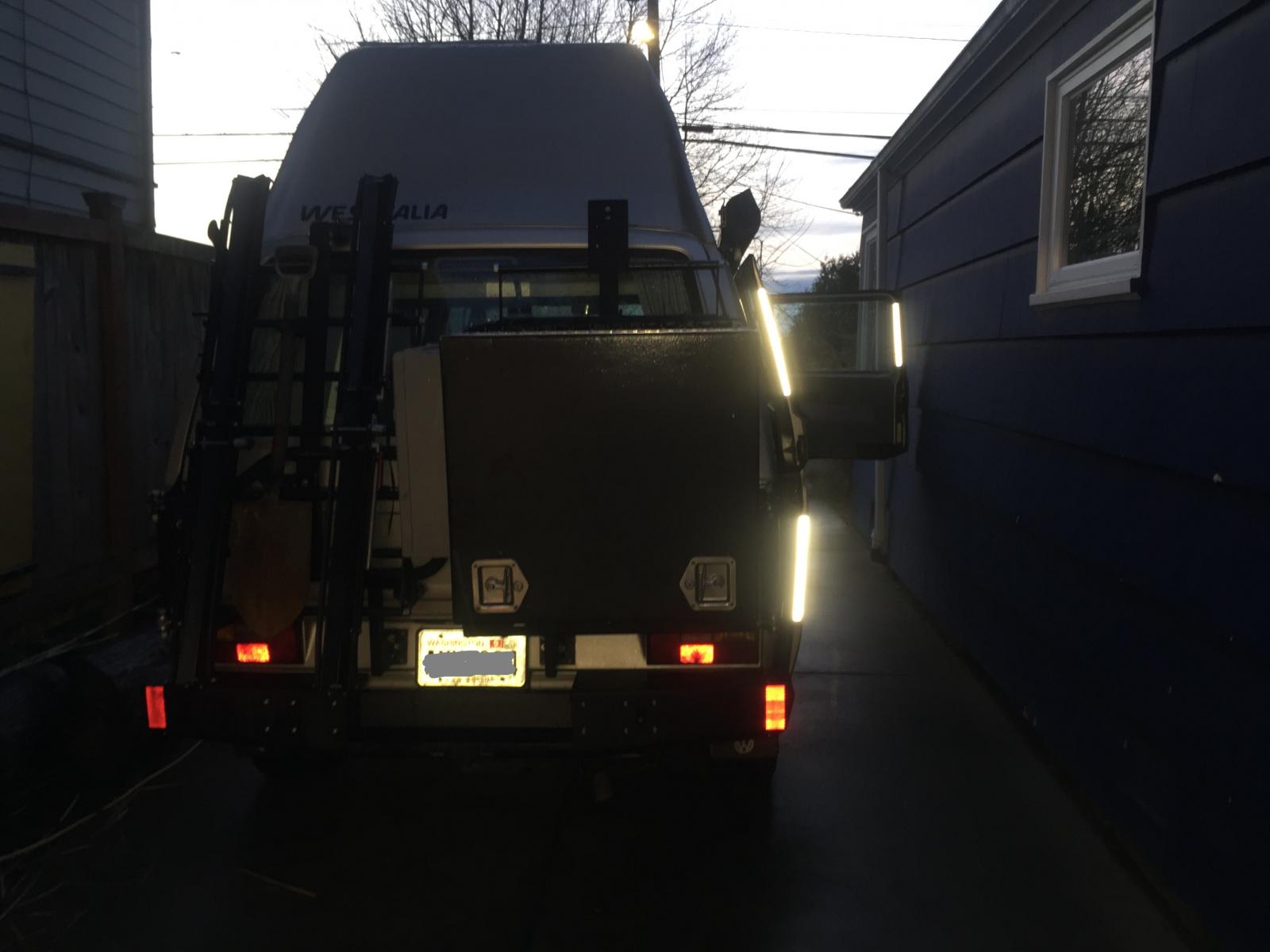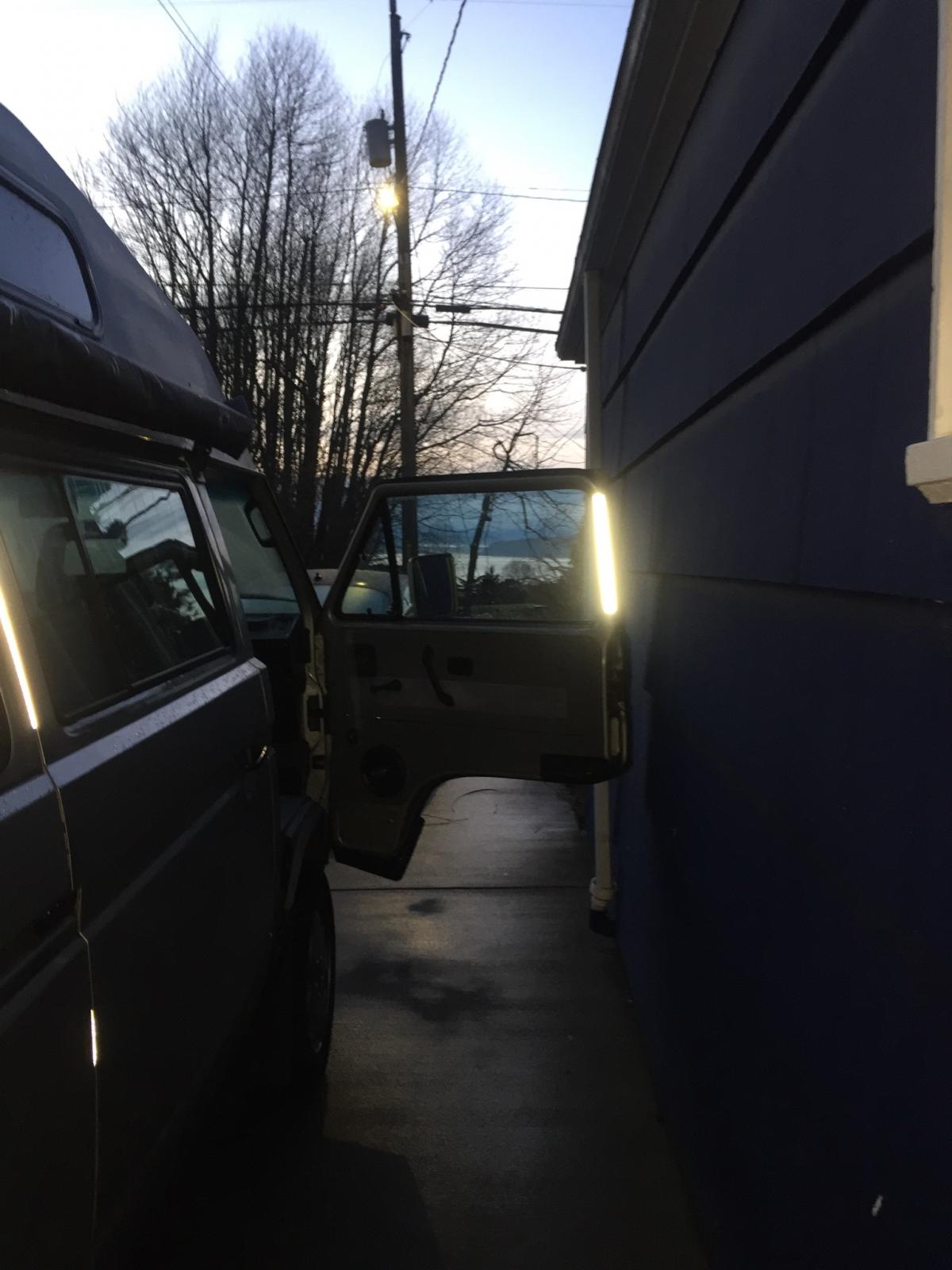 To the bottom of the rear hatch and RMW swing outs...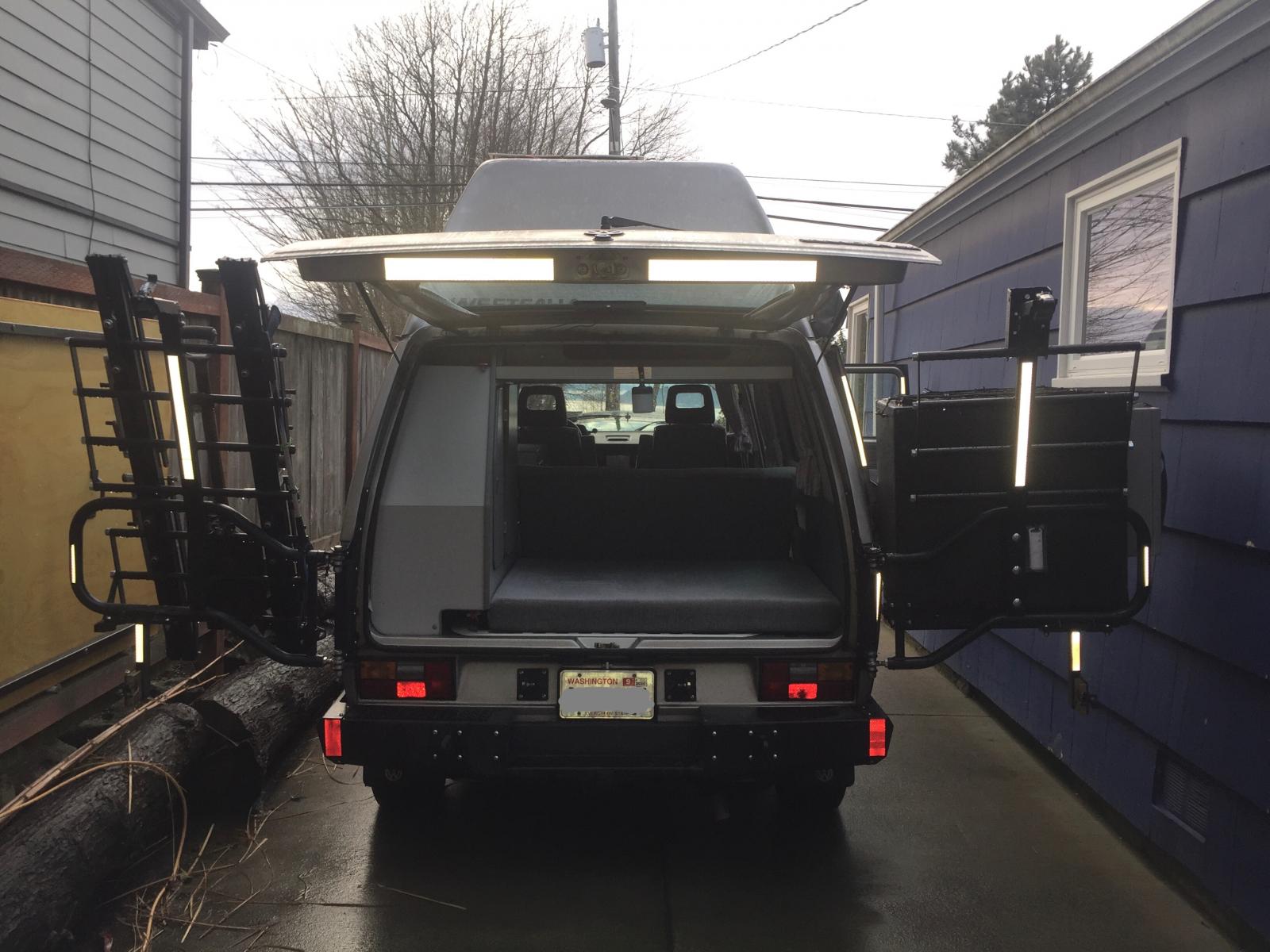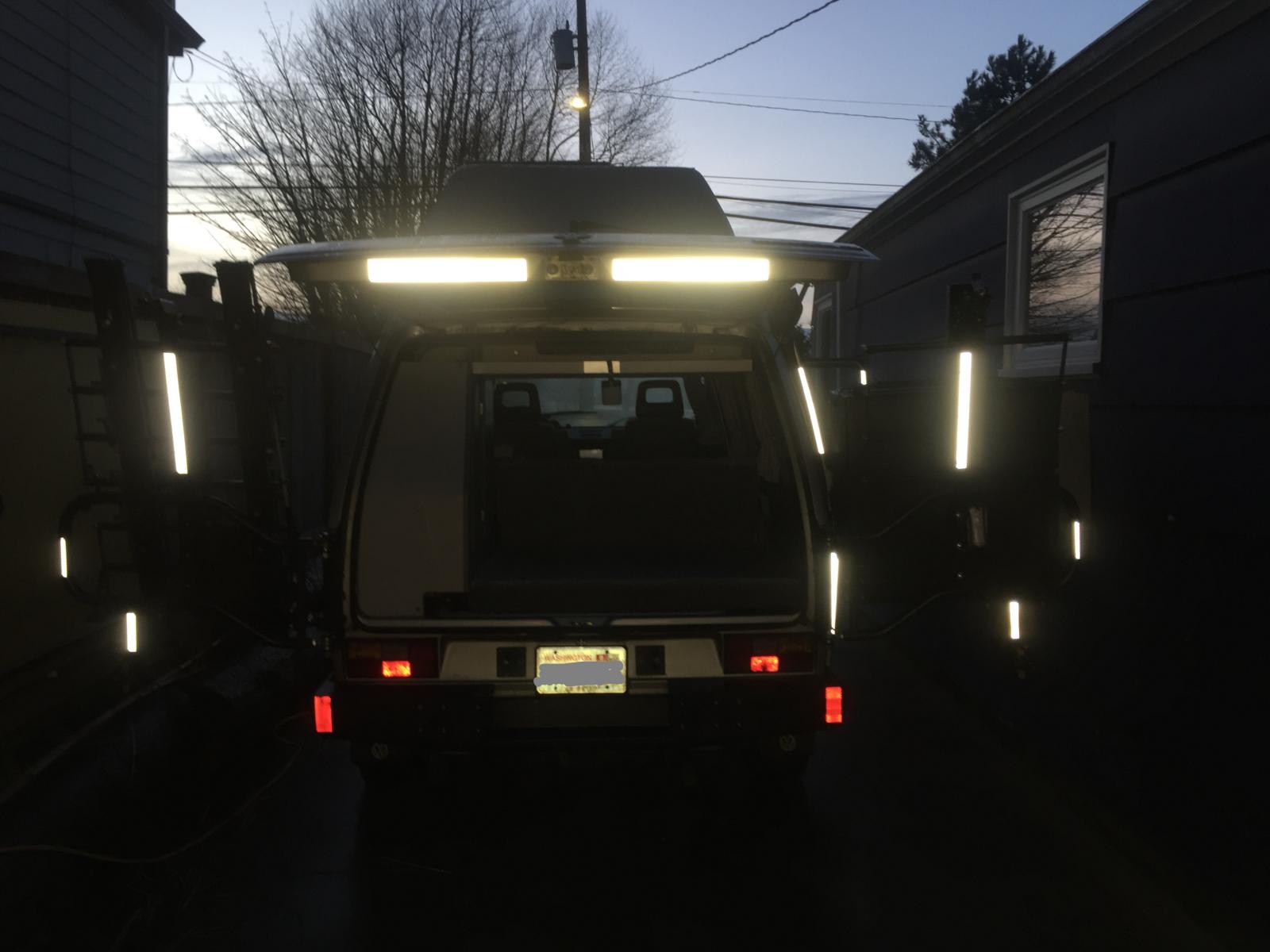 The product I used is called ORALITE 4" High-Intensity Retro-Reflective (Conspicuity) Tapes. The website below says it's designed/approved for use on fire and EMS vehicles. I bought it back in 2012 and put it on some motorcycles and it still works well 7 years later. A 4" x 15' piece was $40 back in 2012 and it's $39 today.

I cut it with a utility knife and a straight edge.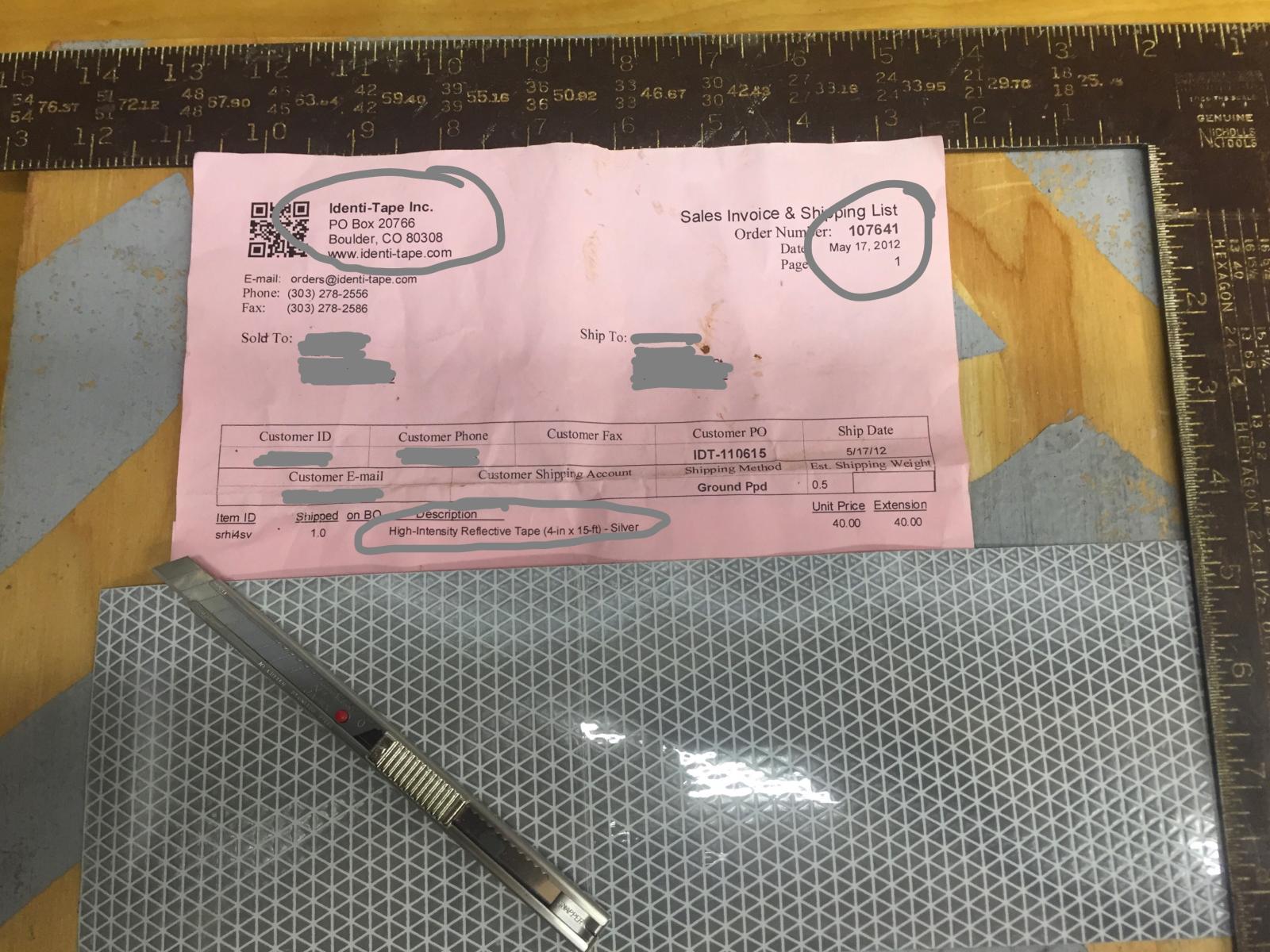 This is where I bought it. They also sell several varieties of 3M tape including Solas.
http://www.identi-tape.com/hi-intensity4.htm

Here's some of the tape after seven years of use.








Next up: LED roadside "flares".



Does anyone have any good recommendations? I'm looking at these but imagine there may be better versions to consider.

https://www.amazon.com/dp/B07YDNV42F/ref=psdc_9002296011_t2_B07P11KCB6
_________________
Current: 1990 Westy Camper - Bostig RG4, 2wd, manual trans w/Peloquin, NAHT high-top, Flash Silver, seam rust, bondo, etc., etc.

Past: 1985 Westy Camper - 1.9 wbx, 2wd, manual trans, Merian Brown, (sold after 17 years to Northwesty who converted it to a Syncro).