Stateside Motors, Inc. - Jamestown, New York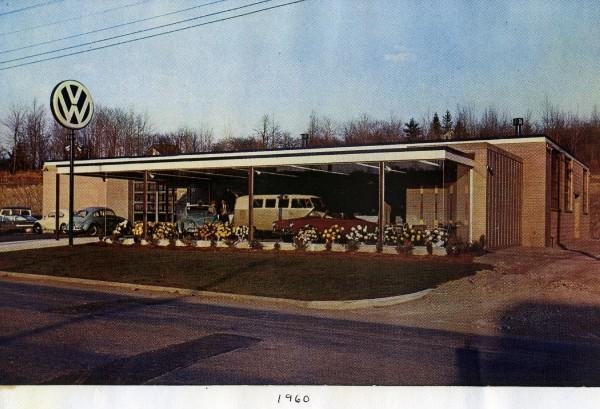 History:
"Stateside Motors Inc." having out grown their old location at 501 Foote Ave, built a new facility at 839 Foote Ave in the summer of 1960. The new building was drawn up around Feb 1960, built in July, and opened for business on Nov 12, 1960. The new building housed a service section that operated two hydraulic lifts and contained a repair shop with a machine and overhaul area. In June of 1972, the firm had grown to 33 employees and the Volkswagen franchise was discontinued and replaced with a new line, "Toyota" the following month.


1960 drawing/article about new location


Invoice from 1961


1960 newspaper article regarding grand opening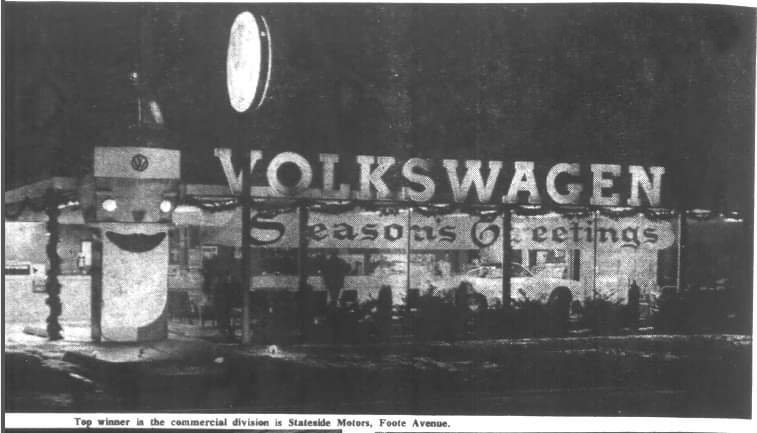 Award for best Commercial Christmas decorating



Donald Short Service Management Achievement award


Donald Short business card


Donald Short Service Manager certificate


VW Book with dealer stamp


Patch




Key chain, Key chain from 1967 Double Cab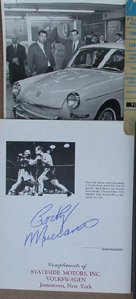 Letter with Rocky Marciano visiting Stateside Motors
The gentleman standing next to Rocky, is George Seftko the owner of Stateside Motors. Date unknown- 1967/68?


Tray
---