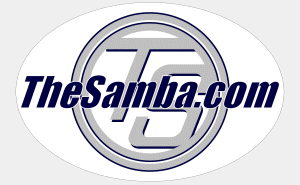 Our Samba Stickers are 2" x 4" and
shipped free with all T-Shirt orders.

If you just want stickers, please send a self-addressed,
stamped envelope (SASE*) to:

Everett Barnes
PO Box 17255
Fountain Hills, AZ 85269-7255

Remember to tell us how many stickers to send. If it's more than 4, we'd appreciate a dollar.

From the USA: One First Class stamp on a normal envelope works.

For international requests: Please send Everett an email request
with your mailing address and the number of stickers you want.